Что бы ни говорили поборники морали, а секс продавался, продается и будет продаваться хорошо. По крайней мере потому, что даже самому «не продвинутому» заказчику рекламы тема секса понятна, приятна и близка. А потому, использовать его в рекламе будут несмотря ни на что, это приносит прибыль, как минимум тем, кто эту рекламу производит. Компания Nike не стала исключением. Для продвижения кроссовок Nike Air Max 90 бренд Nike Sportswear привлек модель Justene Jaro.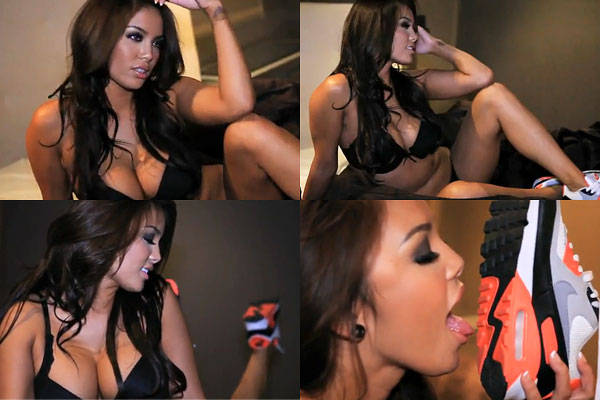 Данная модель кроссовок была изготовлена для бега, игры в баскетбол, волейбол и иных видов спорта. Именно предшествующая модель кроссовок в 90-е являлась культовой. Именно они были популярны в то время — блочных кварталов мегаполиса, редких документальных видео-записей, музыки dubstep и grime.

Whatever moral crusaders spoke sex was sold, is sold and will be sold very well. At least because even the sex theme is clear, pleasant and close to the most "not advanced" customer of advertisment. That is why it will be used in advertising despite of everything; it makes profit, at least for those who make this advertisement. Nike Company didn't become an exception. For promotion of trainers Nike Air Max 90 brand Nike Sportswear has involved a model Justene Jaro. The given model of trainers has been made for run, playing basketball, volleyball and other sports. The previous model of trainers was cult in 90s. They were popular at that time — the time of block quarters of a megacity, rare documentary video-records, dubstep and grime music.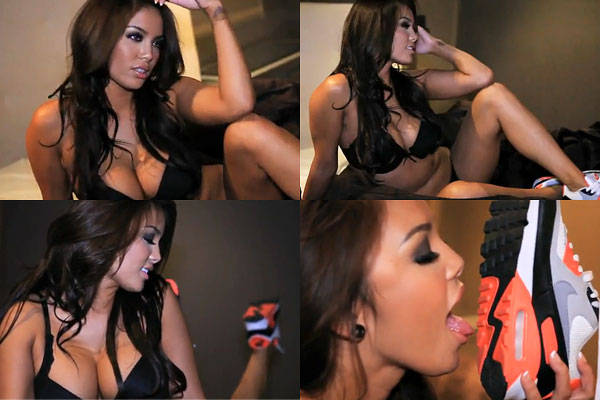 Данная модель кроссовок была изготовлена для бега, игры в баскетбол, волейбол и иных видов спорта. Именно предшествующая модель кроссовок в 90-е являлась культовой. Именно они были популярны в то время — блочных кварталов мегаполиса, редких документальных видео-записей, музыки dubstep и grime.