Компания Etsy выпускает концептуальные динамики ikyaudio. В основе конструкции лежат поливинилхлоридные трубки. В каждой трубке находится 3-дюймовая мембрана полного диапазона из сплава магния и алюминия с трехконтактным разъемом на обратной стороне. Заявленная производителем частотная характеристика составляет 80-20000 Гц. Басовый порт расположен на торце 1-1/2 трубки/стойки, и каждый динамик покрашен вручную глянцевым лаком.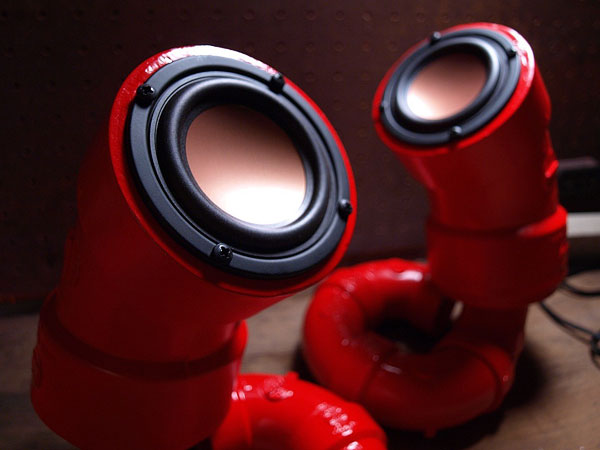 Динамики великолепно подходят для компьютера или ipod! Динамики являются пассивными, поэтому необходим отдельный усилитель (предлагается производителем). По запросу заказчика можно выбрать различные цвета для покраски. Стоимость динамиков ikyaudio составляет $200.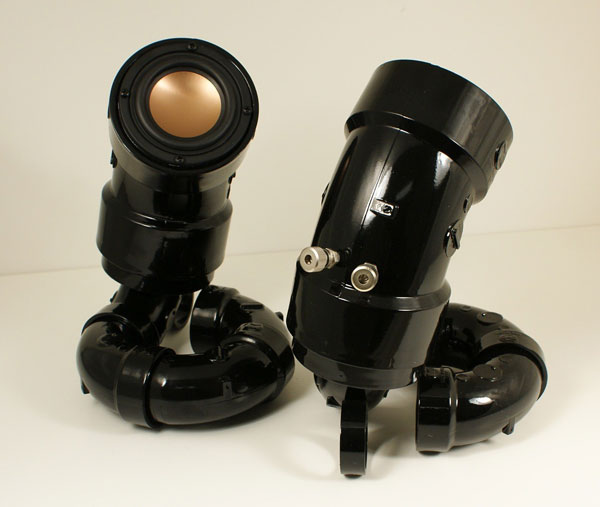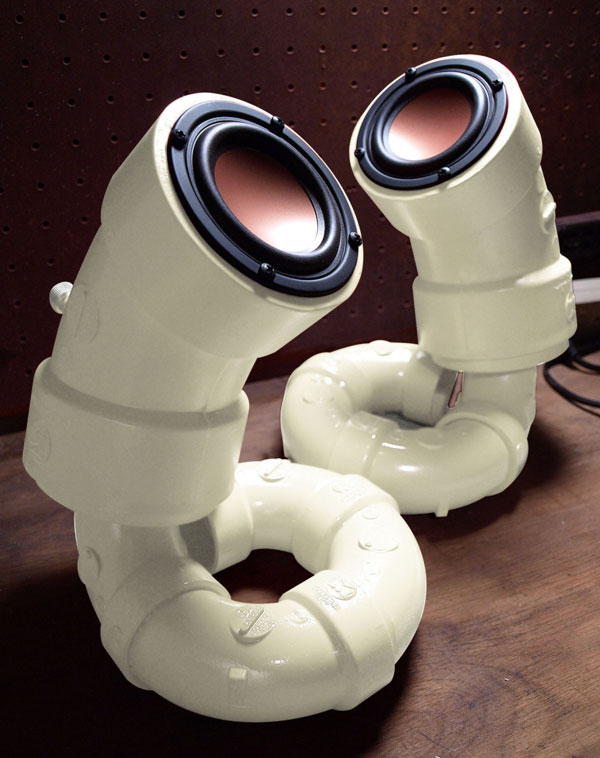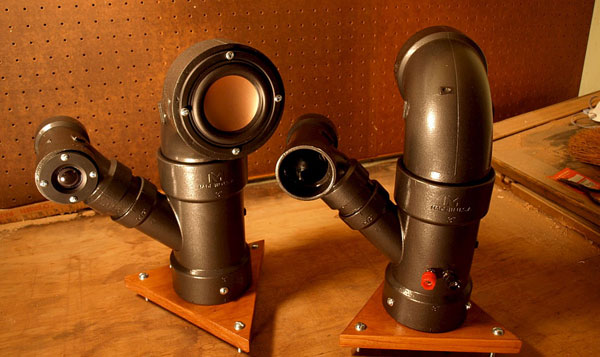 Etsy Company releases conceptual speakers ikyaudio. At the heart of a construction are polyvinylchloride tubes. In each tube there is a 3-inch membrane of a full range made from the alloy of magnesium and aluminum with a three-contact connector on the other side. The frequency characteristic declared by the manufacturer makes 80-20000 Hz. The bass port is at the end face of 1-1/2 tubes/racks, and each speaker is manually painted with a gloss varnish.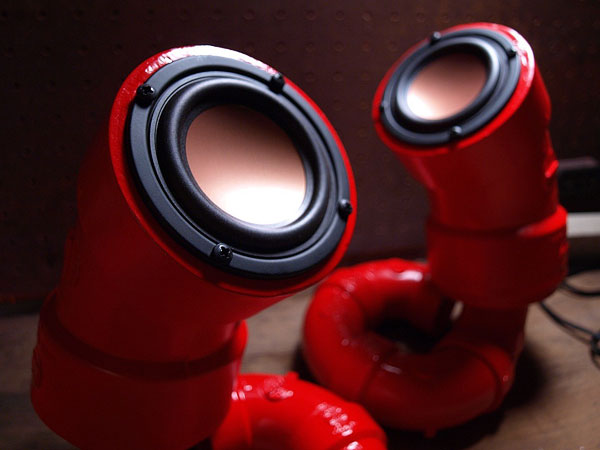 The speakers suit perfectly a computer or an ipod! The speakers are passive, so the separate amplifier (it is offered by the manufacturer) is necessary. On the demand of a customer it is possible to choose various colours for painting. The price of the speakers ikyaudio makes $200.